Sleep in Hotel Arsenaal
Dream of adventures under the historic beamed ceiling
Hotel Arsenaal Delft offers 63 hotel rooms, including comfort rooms, superior rooms and two suites. Every room breathes authenticity, reminding us of the rich history of the city of Delft. Thanks to the sixteenth century construction, all rooms have an authentic, unique and romantic character. The beds and facilities are similar in all rooms, but may vary in size and view. Hotel Arsenaal is a non-smoking hotel. It is therefore not allowed to smoke in the rooms.
Start your adventure in historic Delft at Hotel Arsenaal, a well-kept secret… until now!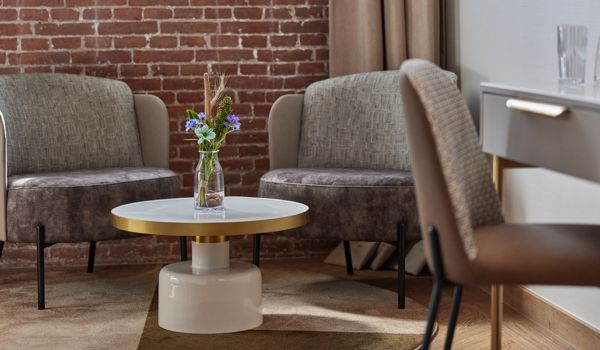 Our rooms and suites
Choose from 4 room types, each unique and well equipped for a truly wonderful stay.
Discover our rooms